Bio-inspired, Human-Built Environments
In the opening chapter of The Nature of Order, Christopher Alexander articulates the aspiration, in effect, to craft our environment as if creating a work of nature. This suggests something pure, wholesome and fitting; a place where humans can feel belonging; as well adapted as – say – a bird snug in its nest, or a bee at home in its hive. In fact, the human-built environment can be inspired by nature across three distinct domains or dimensions: biomimetic, biophilic and bionomic.
First of all, nature can act as a direct physical inspiration for the built environment. Here, we can recognise various 'biomimetic' cases relating to form (e.g. the skeleton or shell of a building), function (e.g. temperature regulation in termite mounds) or behaviour (e.g. navigation). Nature can inspire us with superficial biomorphic forms and symbolism, from 'organic' road layouts (meaning little more than possessing curving alignments) to 'zoomorphic' buildings (an office in the shape of a gherkin or auditorium in the form of an armadillo, perhaps). More substantially, nature can inspire us with functional bionic designs – a cat's eye, a submarine's fin, a bat's wing (Image 1). Meanwhile, biomimetic materials can learn from bones and shells for new kinds of cement and concrete.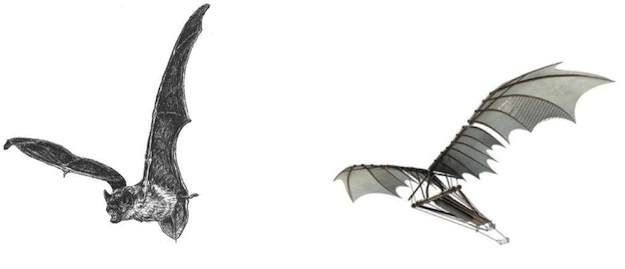 Image 1. Flying vertebrates (left) can provide models for heavier-than-air engineering designs (Leonardo da Vinci's ornithopter, right).
While these cases relate to physical solutions, there are also psychological solutions through the idea of biophilia – the hypothesis that there is an innate bond between humans and other forms of life. Originally suggested by Edward O Wilson, a leading entomologist and pioneer of sociobiology, biophilia paves the way for biophilic design and biophilic cities whether employing conventional formats like parks, adaptations such as Carlo Ratti's 'learning garden' or introducing more novel formats such as 'living walls' (Image 2) which provide not only greenery but may also serve as habitats for 'beneficial' fauna such as lizards, hummingbirds and butterflies. These biophilic solutions can be seen as part of a wider set of ecosystem services that are recognised for their cultural or psychological contribution to human well-being.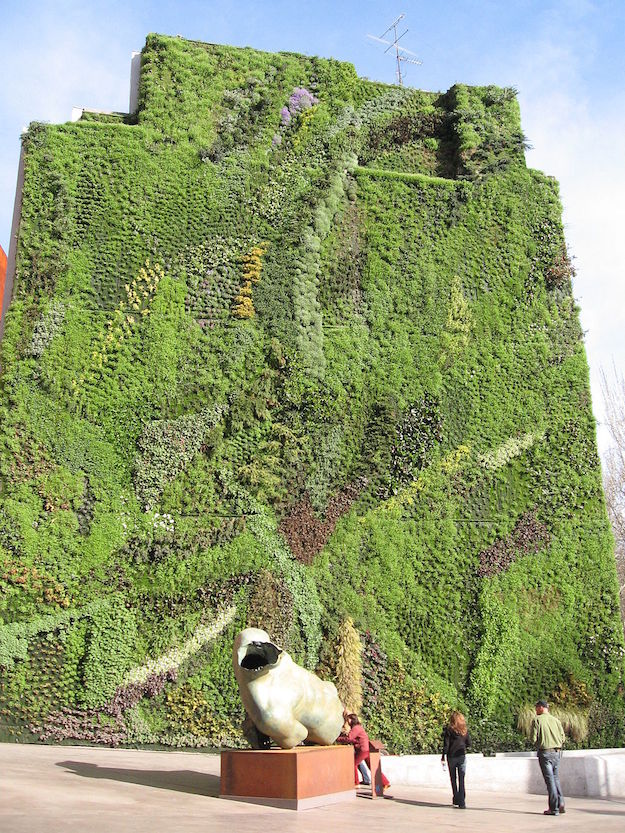 Image 2. A living wall of  250+ species of plants at the Caixa Forum, Madrid, designed by Patrick Blanc.
Finally, we can recognise a third domain, which we might call the bionomic domain. The term bionomic roughly equates with the concept of ecology – focused on organisms in relation to their environment – but can be used more specifically to refer to a series of phenomena relating to complex living systems and their dynamic processes. For example, a century ago, Patrick Geddes – originally trained in biology but who later applied his ideas to sociology and town planning – often drew attention to equivalences between nature and human society, such as when asserting: "the 'specialisation of functions' in Formica [ants] and the 'division of labour' in Homo are not merely 'analogues between man and nature'… but are absolutely identical." This bionomic dimension is not directly about the form or function of individual organisms, but about systems of organisms and their interactions with each other and the (living and non-living) environment. So, 'bionomic' design or planning would be not about recreating analogues of physical forms, but would be applying generic phenomena such as self-organisation, specialisation, speciation, competition, co-operation, adaptation and even evolution – these all being phenomena observed in the natural world, but which can also be interpreted in the built environment (Image 3).

Image 3. Urbanism can learn from generic self-organising processes by which organisms create structure and grow over time.
Examples of bio-inspired urbanism can be seen assembled by the Biomimicry Institute and Edinburgh University's Biological Architecture Laboratory; while a new study into the self-organising built environment aims to map and test the analogues between the design and planning of the built environment and biological and ecological processes.
As yet, the three domains discussed here – biomimetic, biophilic and bionomic – seem largely to be studied in separate spheres when it comes to the built environment. But there is surely scope for a new research agenda here that brings together all three of these – and hence how biomimetic 'good design' in nature is achieved through 'bionomic' processes of adaptation, and hence how the 'goodness' signalled in 'good design' is linked to the biophilic dimension of human well-being. Such a research agenda could help fulfil Alexander's vision of our human-built environment as a creation as fitting and beautifully functional as a work of nature.
Image References
Image 3: Collage of natural structures evoking self-organising design (Source: Stephen Marshall)
________________________________________________________________
As ever we welcome further Built Environment blogs & tweets on this theme!