From Vegetables to Megastructures
Along the boulevard, a sign points to the Cité Radieuse – and suddenly there, looming above the trees, is the Unité d'Habitation. The iconic form is imprinted in our imaginations through countless books and lecture slides. To see it in the flesh, it's as if an imaginary place has come alive – like finding yourself in a cross between Arcadia and Metropolis. But in this case, the place is real, maybe the closest embodiment of one of the twentieth century's most classic urban books, La ville radieuse.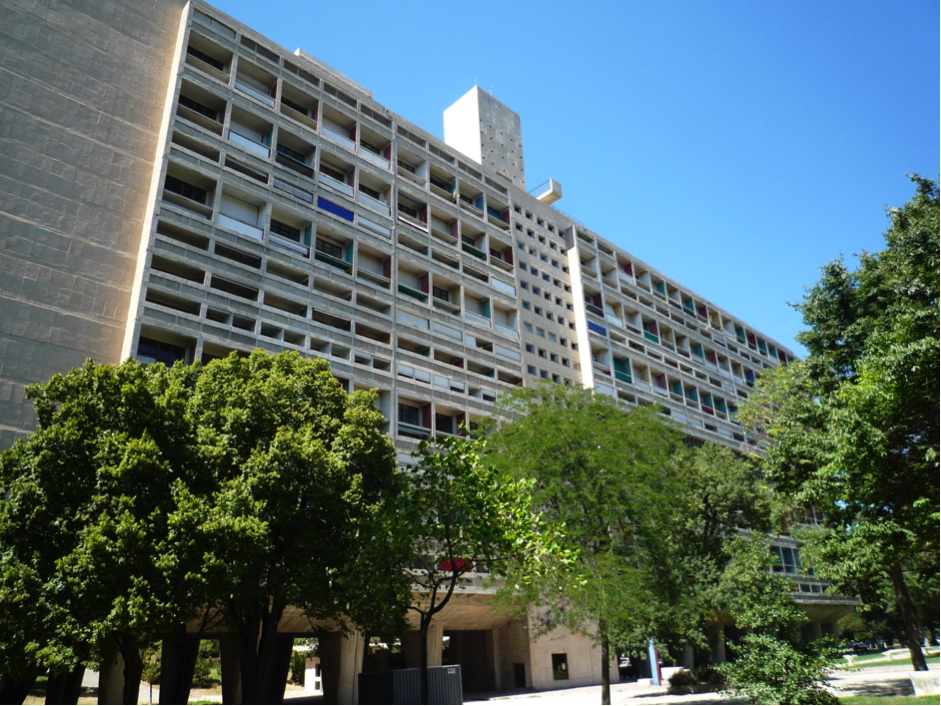 Written by Le Corbusier in 1930–1933 and originally published in 1935, La ville radieuse was a book that launched a thousand tower blocks: a slice of urban futurism envisioning cities of elevated apartment blocks with interior streets zig-zagging across a green traffic-free landscape.
    When invited to think of 'books that shaped us', I struggled to identify a particular favourite. Certainly, Le Corbusier's epic seems too chequered to admit unqualified admiration or too personal an association. But it works as a book with an enduring formative influence, for better or worse.
    It was the 1964 English edition that I found, serendipitously perhaps, in my local library as a teenager. A big, chunky, landscape-format book, with lurid primary colours on the cover proclaiming soleil, espace and verdure, it evoked the optimism of the 1960s – even if the content was from 30 years before.
    The book is packed full of things to grip a teenage imagination – photos of motorcars and airships, astronomical diagrams, anatomical and botanical etchings, all sorts of sketches and cartoons, as well as renderings of futuristic architecture and revolutionary town plans featuring skyscrapers and superhighways and megastructures – inspired, it is said, by Le Corbusier's fascination with beehives.
    It is a treatise brimming with radical ideas – of freeing the ground plan for pedestrians and leisure uses, the buildings being raised on pilotis. It served up a sort of spatial conjuring trick, reshuffling public and private space between ground, roof and intermediate storeys. This also offered the 'miraculous possibility' of the skyscraper allowing a 'decongestion of the city centre' by increasing the population density – in the sense of providing more space and light around buildings – everyone having a room with a view.
    While the architecture was suitably futuristic, I recall being especially fascinated by the asymmetric form of the city plan. The vision of the city's administrative 'centre' being to one side, modernistically inelastic to distance, and land uses laid out logically in layers – that could also be extended linearly, indefinitely – was at once iconic and iconoclastic.
    Whereas Soria y Mata's Ciudad Lineal looks like a runaway boulevard strip, stripped of its hinterland, and Ebenezer Howard's cluster of 'Social Cities' could be mistaken for a diagrammatic caricature of a normal conurbation with its central city and satellites, La ville radieuse was a completely original, unprecedented, almost alien manifestation.
    I was captivated by all this, in fact, before I went to university. However, the book was not a direct formative influence, as I headed off to study engineering. Certainly, La ville radieuse could hardly be considered exemplary by the time I came round to studying urbanism. But it has turned out to be a recurring reference point in my subsequent writing, whether to launch discussion on urban form, sustainable transport, futurism or even evolution. When this is your academic territory, Le Corbusier is lurking never far away.
    Of course, the totalitarian solutions of La ville radieuse were already out of favour by the time I first encountered them in the 1980s. Le Corbusier had become something of a love-hate figure – while still admired for his innovative architecture, he had become a bête noire for urbanists, the ultimate top-down 'despot' planner. He stood accused of inciting the death of the street, and abetting the dreary dysfunctional townscapes that followed, even if we couldn't press charges for the excesses of his unbuilt cities.
    As it is, visiting the built reality of his Unité in Marseille – via a stay in L'Hôtel Le Corbusier, no less – it's possible to imagine life in one version of radiant city. One is struck by how revolutionary the design must have been in its day, and the high quality of the materials and finishing – including the warm positive quality of the concrete. This Unité, of course, benefits from the magic of its location, with its views to the rocky mountain ridges to the east and the Mediterranean sunset to the west. It's a different story if your window view looks straight onto a facing Unité, or worse, its shabby imitations in the mass housing estates of rain-washed north European cities.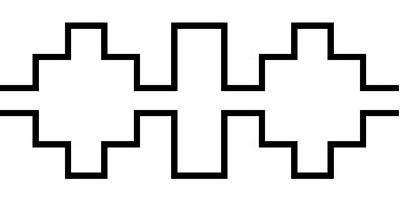 Revisiting the book today, I actually found it less awful – and less awe-inspiring – than I had imagined. In fact it comes across as rather too naïve to be dangerous now. This is most obviously for its seductively simplistic physicalist solutions, and limited attention to society and politics. When the author beguilingly invites us to 'Note the white spaces in the Radiant City. Now colour them green' – it is as if urban solutions could be found by the wave of a planner's hand. Yet it was never clear who exactly was supposed to be happily inhabiting Le Corbusier's grand vision – unless it were a population of sports-loving, space-craving, sun-worshipping architect-planners with beehive envy.
    Secondly, the book lacks practical attention to how one would get from an existing city to the radiant city of tomorrow without mortally wounding the living urbanity in the meantime. Perhaps the most devastating legacy of Le Corbusier was the normalization of the presumption that one could wipe out existing urban communities and hope to start again without any complicating consequences.
    Thirdly, it is difficult not to become ambivalent about La ville radieuse's merits as a book. While the creativity in imagery, sloganeering and typographical transgression must have been avant-garde in its day, this now looks all rather tiresome attention-seeking today. Looking at the book with the critical eye of an academic author, La ville radieuse now seems less the work of a megalomaniac mastermind bent on the sacking of cities, and more like the offering of an over-ambitious student, too readily relying on rhetoric rather than research. But of course, La ville radieuse was not intended as a mere academic exercise – but it gets full marks for impact.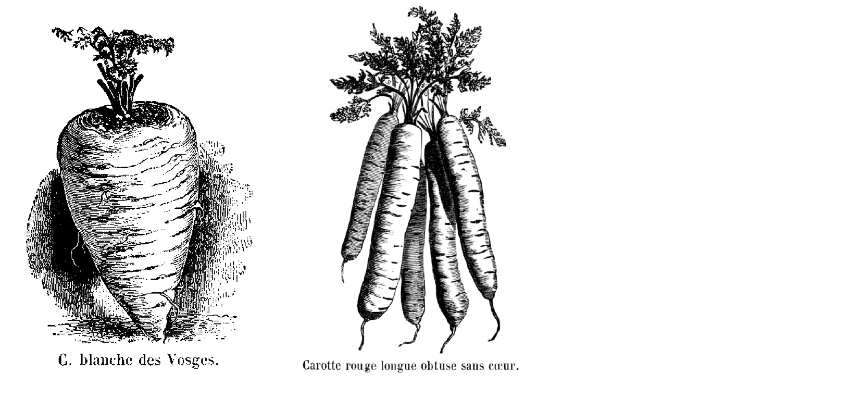 Looking back, what captivates the reader is not just the seductive imagery and pithy prose offering ready solutions, but two other significant things – which could both be instrumental in inspiring a would-be author of the future.
    First, is the way that the book goes back to first principles – from contemplating the primal sun coursing across the sky, and the nature of biological organization, to 'primitive man' and the efficacy of machine-age engineering. This appears to offer a fundamental foundation for a new urbanism, standing free from the clutter of the half-baked planning theory of the day.
    Secondly, La ville radieuse conveyed the potent sense that the built environment didn't need to be the way it had always been. It seemed to offer the tantalizing prospect of a completely new, previously undiscovered format that could solve the problem of urban form in one magnificent swoop. Armed with this book, the reader could help forge a brave new world starting today.
    It is reported that Lawrence Halprin, on reading Christopher Tunnard's Gardens in the Modern Landscape, 'decided to become whatever it was that the author of this book was'. After La ville radieuse, I didn't immediately resolve to become an architect or planner. But the book surely sowed the seed of the idea that you could make some kind of a living writing books about anything from vegetables to megastructures.
As ever we welcome further Built Environment blogs and tweets on this theme!