Sir Peter Hall – An Appreciation
Among Peter's many and diverse activities has been his involvement with Built Environment. He was editor of the journal for 36 years, initially with Tom Hancock, and then taking over as sole editor in 1979. In 1982, he teamed up with Mike Breheny to edit the Journal and this lasted for eleven years, when David Banister took over from Mike (1993). For the next twenty years these two individuals formed the editorial team, with Stephen Marshall being added to form a triumvirate in 2013. Throughout this long period, Peter has provided the continuity and the inspiration for the Journal.
The format of the Journal itself has remained much the same over the whole period, with four issues being published each year and with each issue having a different guest editor or editors with the responsibility to bring together 6–10 papers on a particular theme. The role of the Built Environment editors was to examine the offers for issues and themes as they came in, and to solicit and persuade suitable editors to put together a proposal. Later in the process the editors would oversee the reviewing of the papers and then make the final decision on publication.
In addition, the editors would get together several times a year and spend a morning (and lunch) reviewing what was coming up and sketch out plans for the next few issues. These were wonderful occasions, as Peter was in his element as the instigator of ideas (some outlandish), the integrator of themes, and the inspiration for names of suitable guest editors and contributors. Each time an idea, theme, or name was mentioned, he would relate some anecdote or story around it, often amusing and always interesting and relevant, and sometimes personal. This ability to talk about any topic related to cities, planning, transport and life in general reflected his encyclopaedic knowledge, his appetite for reading everything, his retentive memory, his huge network of contacts in the UK and overseas, and his own rich experiences. He always seemed to assume that everybody else was equally well connected with other people, debates and events. He would start a conversation with words like 'as you all know…', when we didn't and when we knew he was much closer to the pulse of the decision-makers than we were ever likely to be. We would all sit up and listen, as he was the source of our information.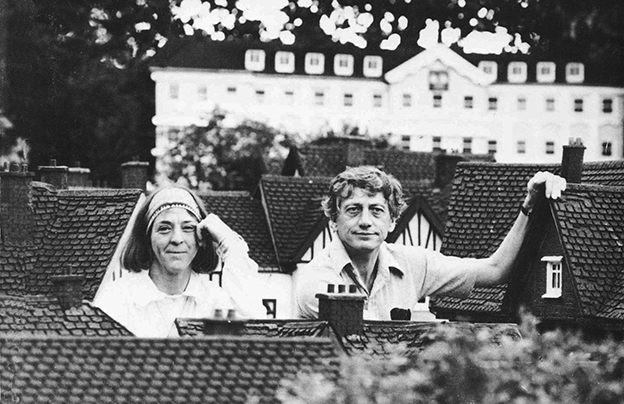 Few people have this ability to be so interesting and stimulating, yet so approachable and modest. The Built Environment editorial meetings have always been hugely pleasurable, but also real brainstorming sessions that have initiated ideas and produced such a wide range of interesting themes over the last nearly four decades. Looking back, they mirror Peter's own wide ranging interests and reflect his enthusiasm for all things to do with cities. We would like to thank Peter for his enormous and lasting contributions to the Journal, and for his amazing inspiration that he has given to the other editors – it has been a privilege to work with him.
David Banister, Stephen Marshall and Ann Rudkin